"As I lie down, I realize that… All I wish is to get rid of this Obsessive Devotion" —Epica
My obsessive nature is no secret. Most of the time, when not actually gaming, my half-track mind can be sated by poring through rule-books, running over plots and character arcs for games and stories in my head, or just reading about or talking about games. My house typically has at least one rule-book in each room, if not a game box itself. Nary a day goes by when I do not text or e-mail someone about games we have played or will hopefully play shortly. I often fall asleep thinking of games. I've lost sleep thinking of them, as well.
Several times a year, however, "merely" gaming and thinking of gaming is not enough, and I fall prey to the blood fervor of what the Founders of the Secret Cabal call… Acquisition Disorder.
I want more games.
This is not an urge I succumb to lightly. Gone are the days when I was working at a game store and getting my games at cost, and longer gone are the days when I have no responsibilities to think of. I don't have the disposable income I used to. It's increasingly more difficult to justify any seemingly whimsical expenditures; the competitors for my monies are no longer other toys and crap I don't need, but rather clothing for my present and future children, funds to keep the heat and lights on, and, well, nice meals out with my wife. Moreover, I've outgrown the Cult of the New mentality of my twenties, and I've refined my taste in games over the years. I know what mechanics I will enjoy playing, what will be likely to hit the table with my group and its sub-groups, and what components I will be able to revel in when not playing. I know how to read reviews with a discerning eye and understand what games will truly tickle my fancy and what will eventually just sit on my shelf as I glare at it with regret as to what I should have bought instead.
But sometimes, the demon's call is too much. Sometimes the emotional beast trumps the logical mind. Sometimes there are games out there that are simply too freakin' cool not to have.
Recently, my tractor beam has been fixed on…
Space Hulk, 4th Edition.
I know, I know. Falling prey to Games Workshop's siren song of: Limited Edition!!! Buy now while supplies last! NEW NEW NEW!!!
I'll admit that Space Hulk wasn't even a blip on my radar until a couple of weeks ago. I had played and drooled over Steve the Bald's copy when he brought over his 3rd Edition some years ago, and it was good, quite good, though I'll admit I didn't quite grok the strategies necessary to survive, and therefore win, as the Space Marines the couple of times it hit the table. But I love the theme. The mechanics are clean and elegant, even as it drips with AmeriThrashy violence and randomness. But it was, of course, limited edition. I had missed my chance, and I wasn't really that disappointed. I let it go. I forgot about it.
Then, a couple of weeks ago, I heard the announcement that GW was releasing a 4th Edition (or revised 3rd Edition, depending upon who you ask), but that it would again be a limited run, and that it was already sold out at Games Workshop. So it goes. Or so I thought.
I happened to stop in at my Friendly Local Game Store, as my son and I had both been on best behaviour during a night out at a nearby restaurant. While watching him run around the store yelling "Rar!" at all the monster pictures and figures, I saw it. Plain as life. It was just sitting on the shelf. And it was heavy as hell. It wasn't until I held all twenty pounds of its awesomeness that my obsession began, but like a wave it swept over me, and I've been swimming, even drowning in it since.
The marketing gremlins at GW had done their job and done it well. The limited release, combined with seeing a real live copy for sale new-in-box, made me absolutely need to have it. I immediately envisioned hours and hours of cutting figs from sprues, assembling models, priming and painting them. And, of course, setting forth a squad of the Imperium's finest that would impress my friends and frighten and confuse my enemies. Alas, I was $125 short.
I've spent my time since then caught in an obsession spiral. I've watched and re-watched review videos, painting tutorials, and unboxings. I've read every review on the Geek. I've had my Bug Hunt playlist (yeah, I've got a playlist for that) on repeat for over a week, dreaming of gene stealers lurking around corners as I immersed myself in the themes to Halo, Aliens, Starship Troopers, and others. Good stuff. But I'm still broke.
Some of this obsession may be my usual escapism. Some is likely my deflected grief over the loss of my mother several months ago. I will say, it does sting in a shameful way that I won't get a birthday check from her next week. There's also the fact that work isn't going well, that I'm nervous about possible problems with my wife's pregnancy, and that I'm still worried about what the future holds for my father.
But the fact remains. I want this game. I want it bad. It was easy at the beginning. I couldn't have it. It would sell out before I could scrape together the dough for it. I just had to ride out my obsessions until then. But then I stopped back into the FLGS on the way back from a conference on Monday. It was still there. I had my Wayne's World moment.
I had to get one of these copies.
I've tried justifying this purchase to my wife. It's limited edition. It'll be selling for twice as much on the collector's market soon. It's not just a game, it's an activity— modeling and painting. It's a game that fills the dungeon crawl niche for people that don't like Descent. I'm sure this will go over well with Jon-boy, Alex, Steve the Blonde, and even M. Steve the Bald… well, he has his own damned copy.
But I have a birthday coming up, so I can't just shell out and buy it. I have a kid that needs clothes, shoes, and a toddler bed soon. I have another one on the way that is gonna need… gulp… girl stuff. My wife will be out of work for two months when the baby comes, so even my recently-acquired overtime is spoken for. I spent all my discretionary funds on a Vitamix for my wife for our anniversary, and while it can do just about anything, it somehow cannot manufacture a new copy of Space Hulk or the money I need to purchase one. (I haven't played around enough with the time-travel settings to see if I can somehow exploit that for this purpose.) I should also mention that my wife does give amazing gifts. She also purchases them months in advance, so I certainly cannot count on her having got me this gem that I just realized I absolutely cannot live without a mere two weeks ago.
This game will not solve all of my problems. I would certainly rather have two healthy children than a copy of Space Hulk. I will likely only be able to play it ever a couple of times, at least until my kids are old enough to check it out. I can probably think of other things to spend my money on. I could use a new car, a newer iPhone. There are plenty of things to buy or fix for the house. My wife can always use something pretty. I could stand another pair of shoes.
But still… we… WANTS IT!
http://www.mweb.co.za/DesktopModules/DigArticle/MediaHandler.ashx?portalid=20&moduleid=5259&mediaid=28192&width=600&height=400
The rationalizations I've given myself are truly outstanding. My dreams of assembling and painting the models… let's be honest… I still have several heroes left to paint from RuneWars, my latest painting project. I haven't even started on the heroes and monsters from Descent, which was supposed to be my next project. I'm not exactly lousy with free time these days, at any rate. I get around this easily, of course. The painting will help me relax. The other projects will help me prepare, hone my skills. I'm painting these to give my son an epic play experience when he is older. Blah blah blah. Gimme gimme gimme.
An exchange..
Erin: Will you even have anyone to play it with?
Me: Sure! Jon, Alex, Steve, other Steve, M… But you know I get a ton out of just looking at the pieces, reading the rules… and there's the painting!
Erin: Can't you just buy some figures to pain?
—Sound of crickets chirping… In the distance, a lonely wolf howls—
Now, I get an equal amount of pleasure from poring through rule-books, fluff-text, and components as I do from actually playing the games themselves. Something about the potential fun to be had. Like a DM writing an adventure but never playing it lest his PC's screw it up. But I also find just component ogling and rules-reading to be a very rewarding experience. Seeing how the mechanics play out with each other, immersing myself in a rich world… And jeez, the freakin' models, man!
But it doesn't seem bloody likely to happen this time round, so until 5th edition comes out in another five years or so, I'll continue to read up, watch vids, and, of course…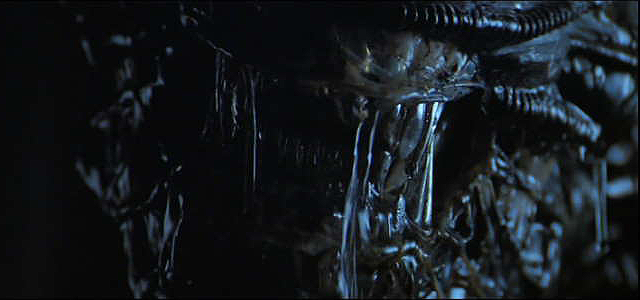 Drool.
-kMs